We are Recruiting:

Looking for all classes


Apply Here
Dec 04, 2007 - Dec 3rd RoS down, Our real problem was finding out which face to take the screenshot with :(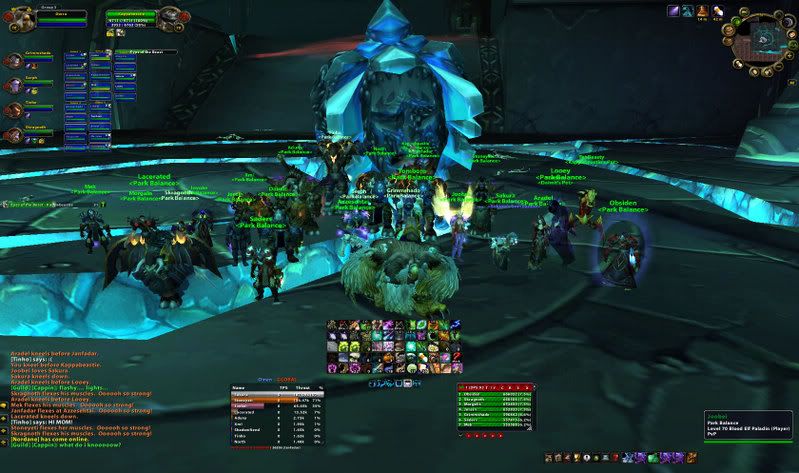 Great Job guys, RoS down 6/9 BT now.
Posted By: Dorro
Nov 20, 2007 - Server now running Ventrilo 3.0.2
Nov 15, 2007 - Zul\'aman Clearded
Congrats to both groups that cleared Zul\'aman this weekend!



Posted By: Shore
Nov 12, 2007 - Gurtogg Bloodboil
TIP: STANDING AGAINST THE WALL WILL CAUSE THE FELLRAGE BUFF TO BUG OUT DUE TO RESTRICTED MODEL SIZES AND MAY CAUSE A WIPE.



Posted By: Shore
Nov 03, 2007 - Teron Gogofeind
GOGOGOGOgogogoogoggogogoogogogog gg no re


Posted By: Shore
Oct 30, 2007 - Archimon! I CHOOSE YOU!
Archimonde downed, great job guys, keep up the great work.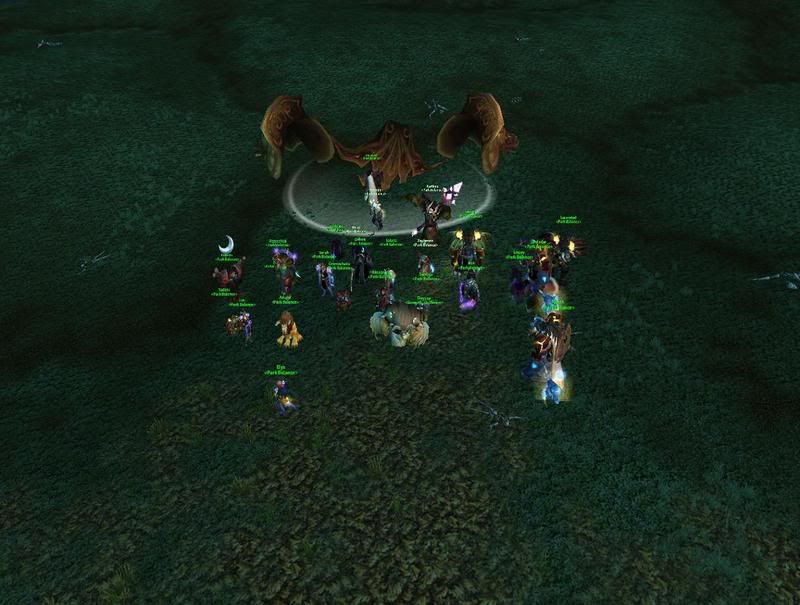 Posted By: Dorro


Job well done guys, keep it up
Posted By: Shore
Oct 21, 2007 - The new website
Thanks for bearing with me this last week, I have gotten quite a bit of positive feedback in response to the current layout and color scheme. I personally like it the most of what we have had so far, so I think it will stay this way for a while.

On that note, if anyone is interested in creating banners for our forums or the front page of the website please do.

The only guidelines to follow is it must be either grayscale or be majority blue colours. If we have a few more banners submitted that people like I will set up a randomizer to show a random banner each time you come to the website.

Same goes for the background image.
Posted By: Shore