We are Recruiting:

Looking for all classes


Apply Here
Aug 15, 2007 - Doomwalker... ?


Sorry for the horrible picture, we actually forgot to take one. Probably because it didnt seem like much of an acomplishment at the time since we killed him on our first attempt ever. What a joke.
Posted By: Shore
Aug 05, 2007 - Doom Lord Kazzaks face goes splat on the ground of Hellfire Peninsula


Downed him with 30 in raid despite the wanker horde trying to greif us by suicide healing him back up.
/blacklist Wreckless



Posted By: Shore
Jul 30, 2007 - Congratulations on the slaughter of High Astromancer Solarian!


Talk about free loot... no wonder they are updating this encounter in the next patch.
Posted By: Shore
Jul 23, 2007 - Grats Fathom downed on July 22nd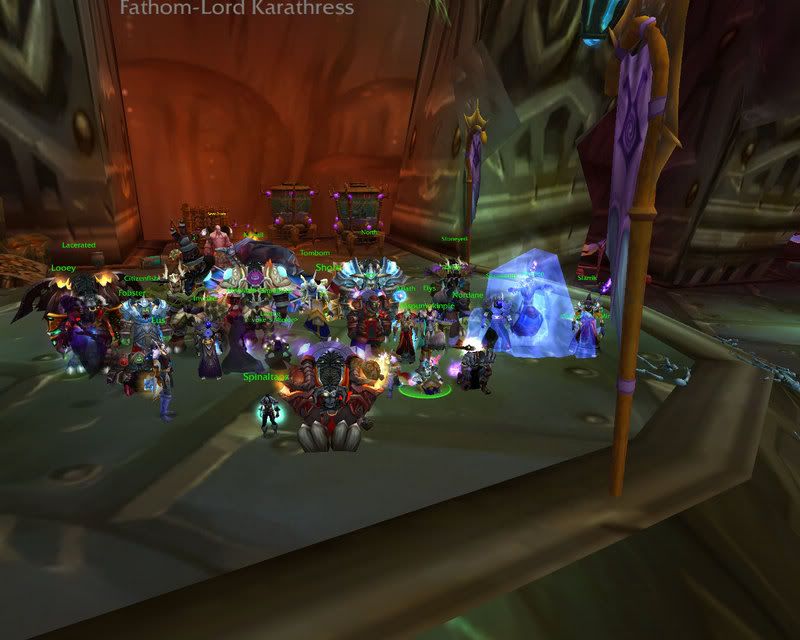 Awesome job guys, Fathom Lord down. 3 new bosses in 1 week so far, lets make it 4.

Dorro
Posted By: Dorro
Jul 20, 2007 - Grats on Leotheras the Blind!


Good work everyone, we buckled down and took him out on the first night of attempts. Two new bosses in one week and its only Thursday!
Posted By: Shore
Jul 18, 2007 - Congrats Al'ar Down July 17th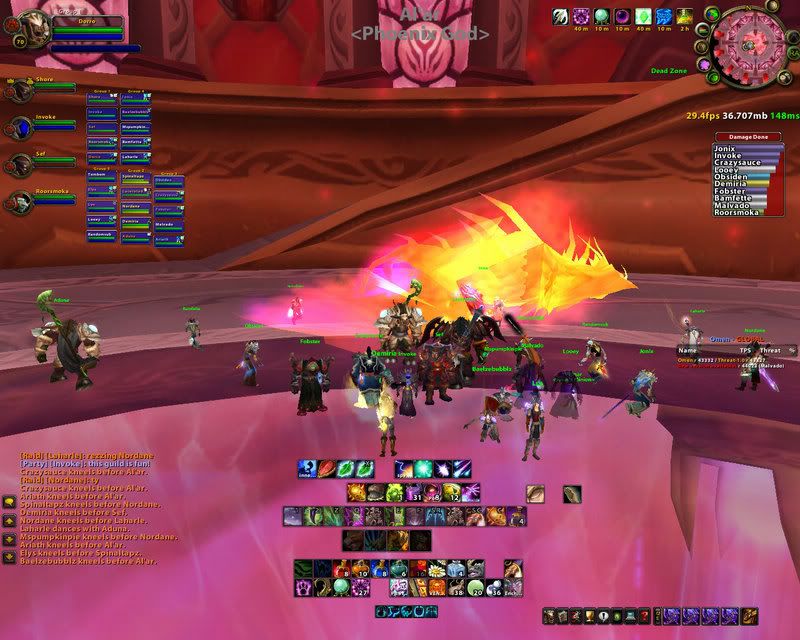 Congrats everyone, hell of a good job. Al'ar down in 4 attempts overall.

If anyone has a better screen shot please post it on the forums. Thanks
Posted By: Dorro
Jul 04, 2007 - Guild Ventrillo
Mek finally received the email with the ventrillo information he paid for last week. Here is the info:

Server: twist1.nrgservers.net
Port: 3529

The "Private Park" section is reserved for Park Balance members only, and the password can be found in the guild information tab in-game.
Posted By: Shore
Jul 02, 2007 - Website In Working Condition
Special thanks to Obsiden for designing all our banners. The site should be working fully now. Over the next few days I will be working on adding a feature that allows guild members to view the contents of our guild bank.
Posted By: Shore